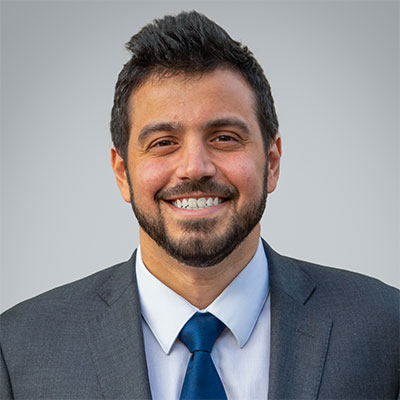 Associate Attorney
Justin DeLuca joined Mulcahy Law Firm, P.C. as an associate attorney in November, 2022 and his practice focuses on the representation of community associations. Justin is a graduate of Boston College (B.S. Business, Finance) and the Sandra Day O'Connor College of Law, Arizona State University. While in law school, Justin was the Articles Editor of the Jurimetrics Law Journal and actively involved with the Intellectual Property Students Association, Law Cappella and the Corporate and Business Law Society.
Justin previously worked as a law clerk for an esteemed Arizona real estate law firm, as an intern for the Arizona Legal Center and as an equities trader on Wall Street.
On a personal note, Justin enjoys performing live vocal and guitar music and is a fan of professional ice hockey and soccer teams (including the New York Rangers and Manchester City).